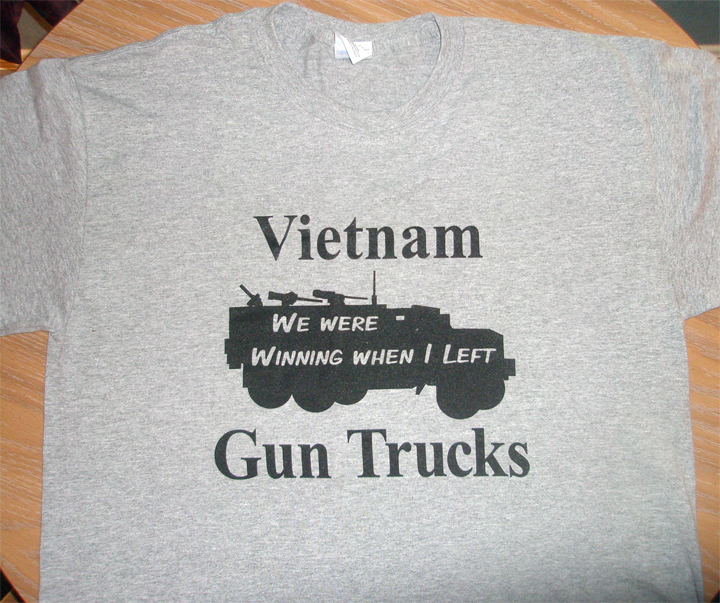 To order Gun Truckers Pins and Patches, click here
---
---
Over Labor Day weekend 2004, the "PR" made another road trip from the east coast to Wheaton, IL. Unfortunately the last 30 miles had to be behind a tow truck. The "PR" threw a rod thru the side of the engine block, and could no longer develop enough power to move safely on the highway. Yes, amazing but true, the engine continued to run on FIVE cylinders until the astonished driver shut it down, although it was not pretty and certainly not safe.
---
---
Click here to go to the Psychotic Reaction Labor Day Roadtrip page!
---
---
The PR Guntruck got back on the road with a major transplant operation. Here's what it looks like to lift the gunbox off the chassis.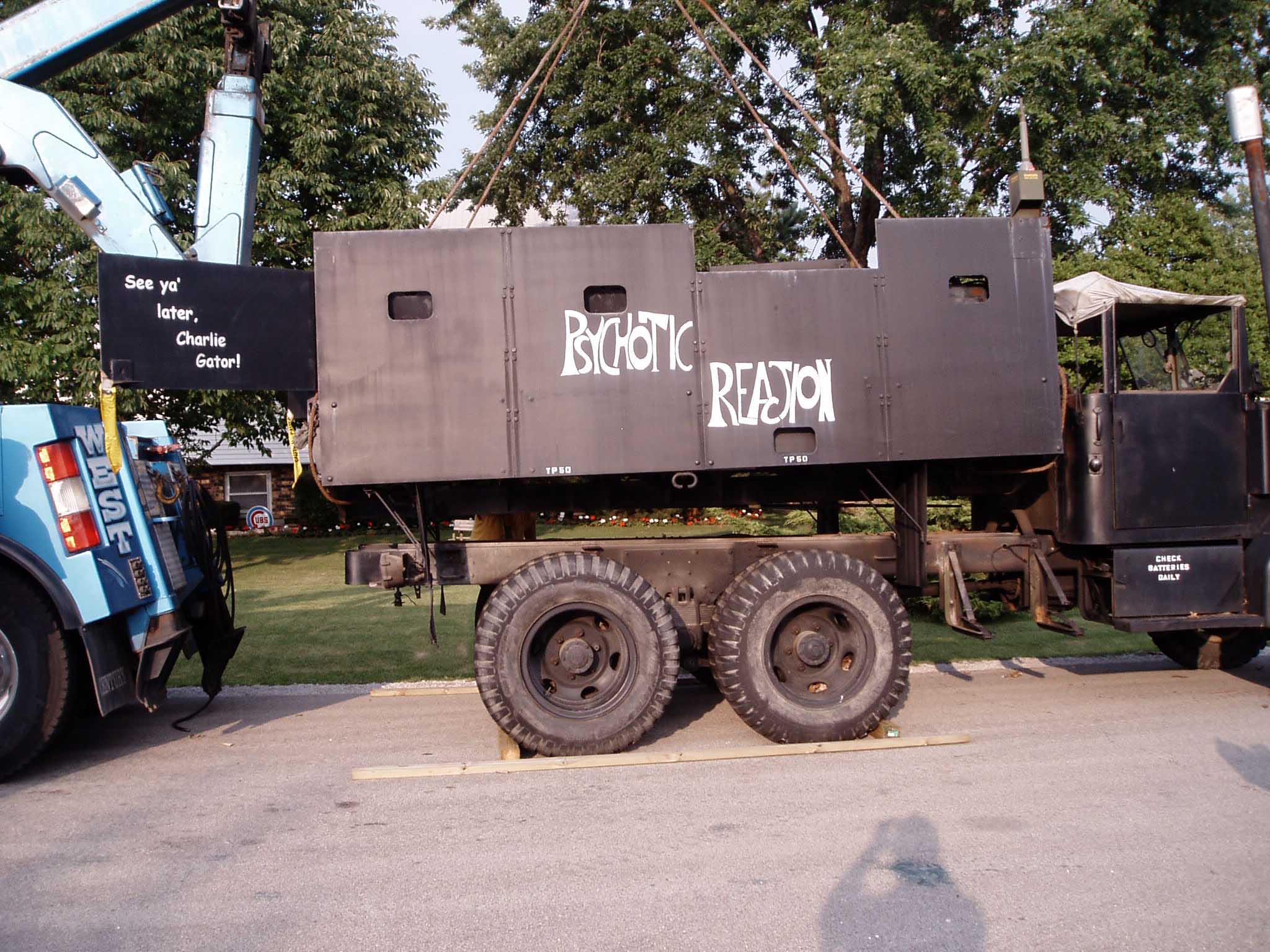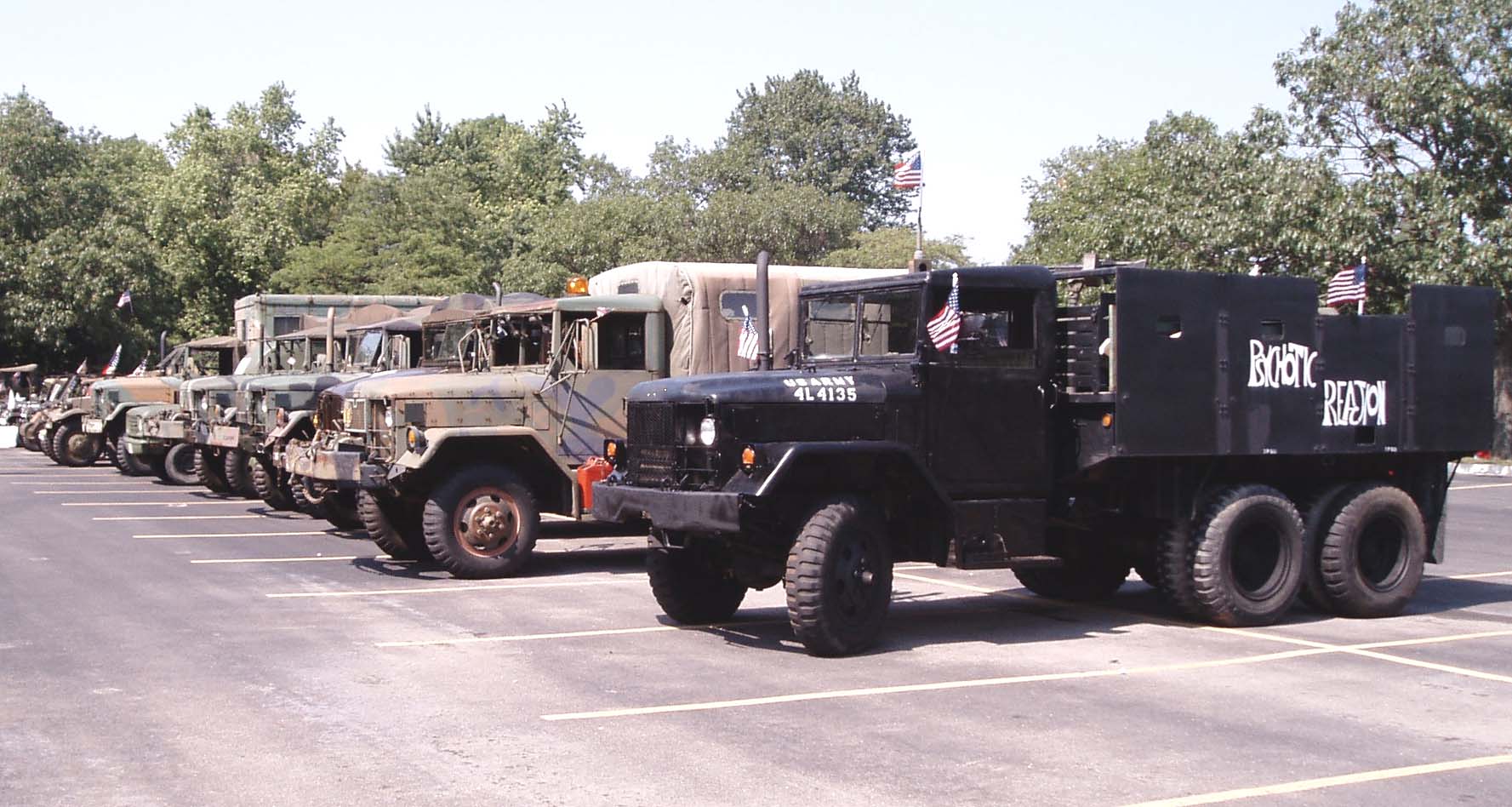 The very next day the PR Guntruck was doing a static display with a few friends. Quite a turnout; military trucks, WWII and all eras since.
PR Guntruck Restoration
2206 N. Main, Suite 220
Wheaton, IL 60187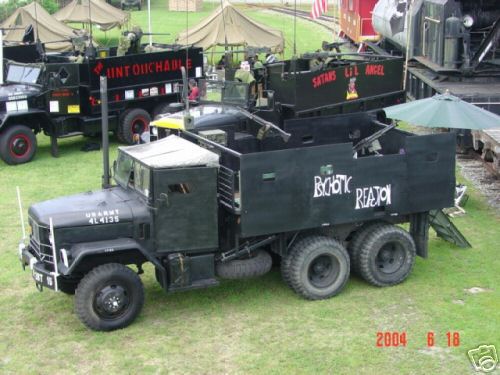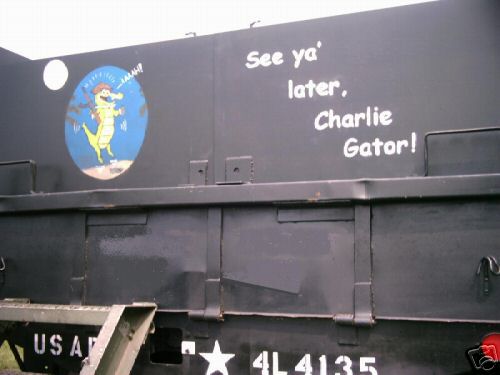 Next three pictures are in-country pictures of the Second-generation "Psychotic Reaction" built on a 5 ton chassis; presumably sometime after the 1st "Psychotic Reaction" was disabled or destroyed.
Any information as to the people, dates, or places of these photos would be appreciated!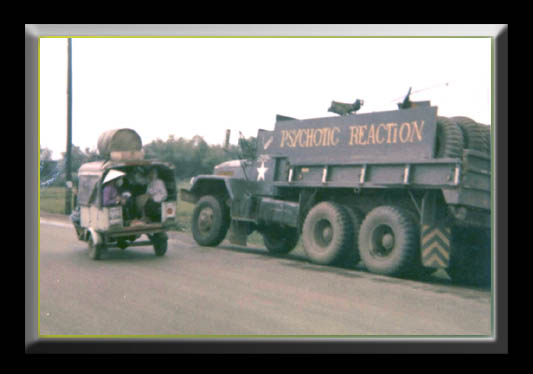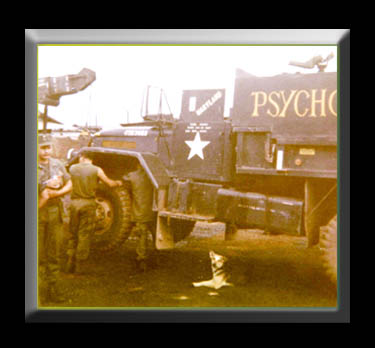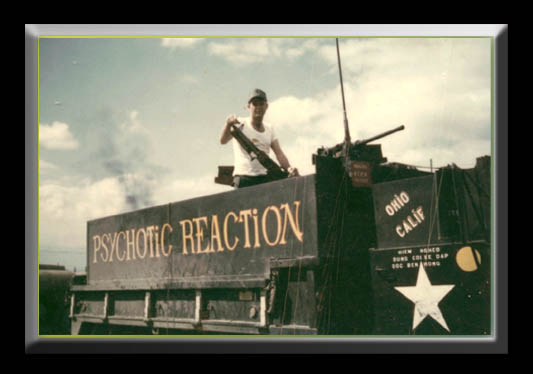 Next photo is of the excellently restored "Ace of Spades" by Sammy as it was being displayed at Iola, WI Aug. 2004;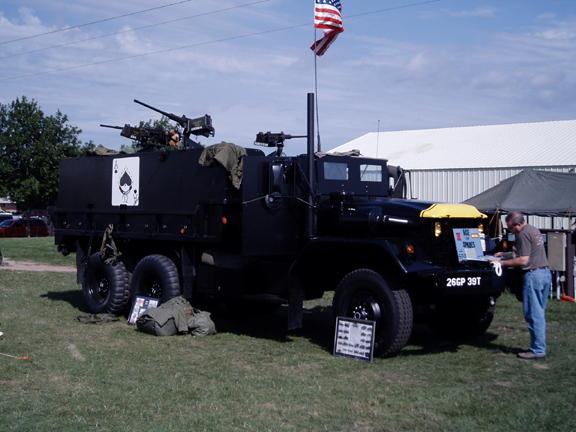 This page is currently under construction, stop by again anytime!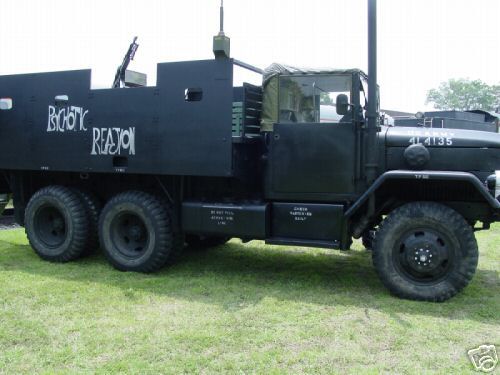 "PR Gun Truck" Restoration
2206 N. Main, Suite 220
Wheaton, IL 60187
---
---
---
For more info on Vietnam Gun Trucks, click the links or copy and paste the addresses into a new browser page and check them out!
But bookmark this page before you go so you find your way back again.
http://www.transchool.eustis.army.mil/Museum/Museum.html
http://guntrucks.multiply.com/
http://www.qsl.net/wd4ngb/585trans.htm"
For info on Convoy Road Warriors of today using modern Gun Trucks click this link here!
GIsearch.com - America's Most Comprehensive Military Search
Click here for more views of replica GunTrucks today and original Gun Trucks in Vietnam!
---
---
These are the books you need to read, to learn about Gun Trucks in Vietnam!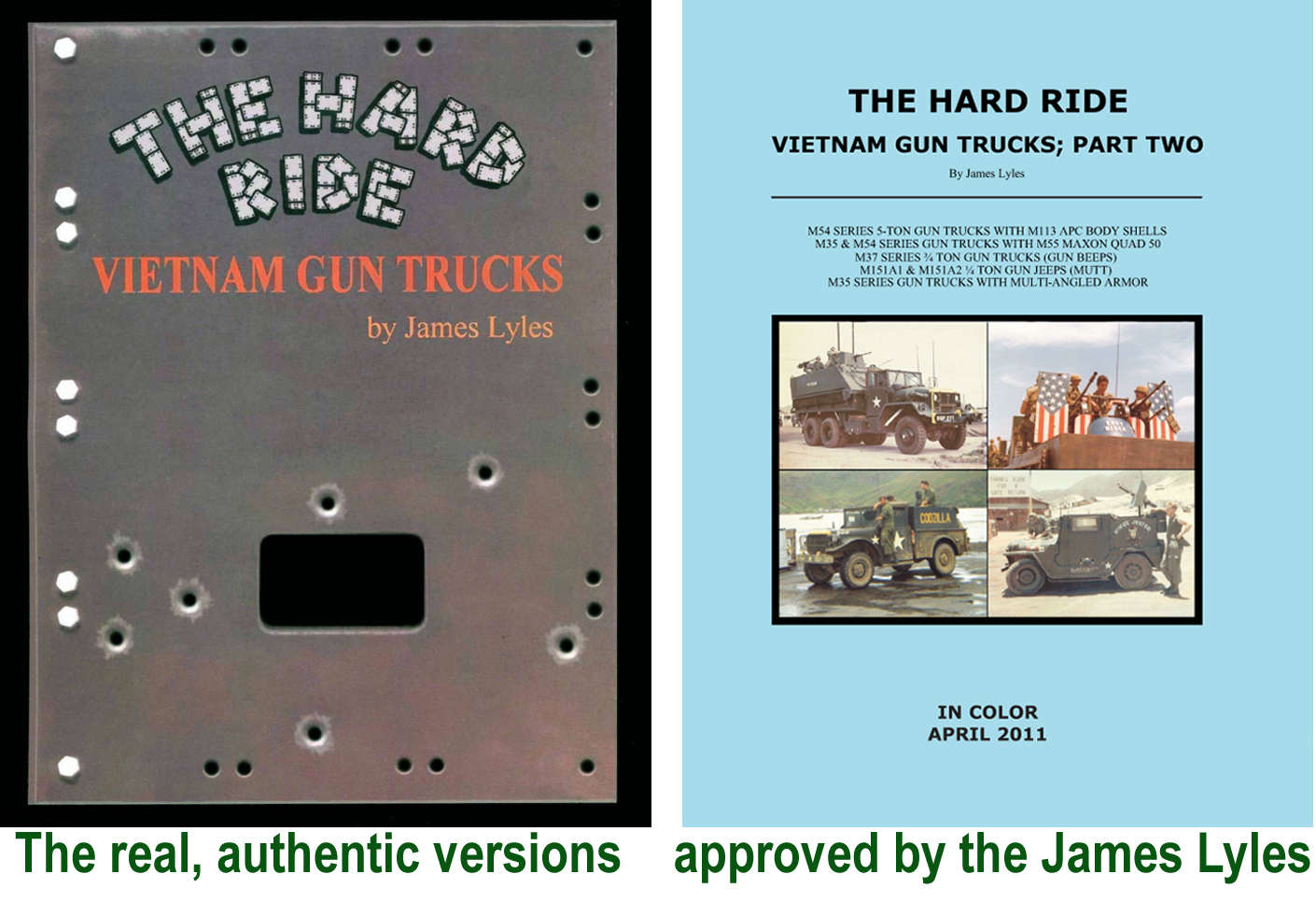 Click HERE for ordering information on how to get your own copies of "THE HARD RIDE" VIETNAM GUN TRUCKS by James Lyles
Many Vietnam Veterans have severe health issues relating back to their service four decades ago.
Diabetes is one of the more debilitating maladies that our Vietnam Veterans struggle with everyday.