Thanks for visiting our Vietnam Gun Truck "Psychotic Reaction" Web Site!
We are adding pictures at the bottom of page; scroll all the way down! Take a look around now since these pictures are really neat, and stop by again anytime!
---
---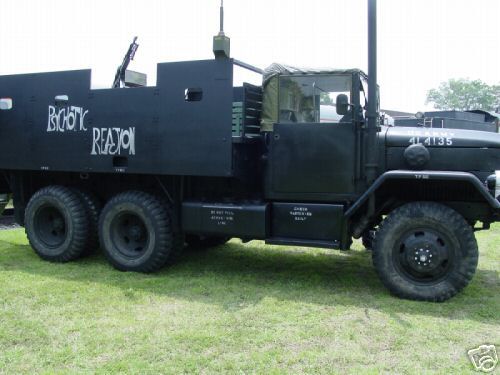 Good view of the "PR" as it was on display in June 2004 at the gathering of Vietnam Gun Trucks in Ft. Eustis, VA. The "PR" had driven about 2000 miles to get to the gathering, well worth it!
---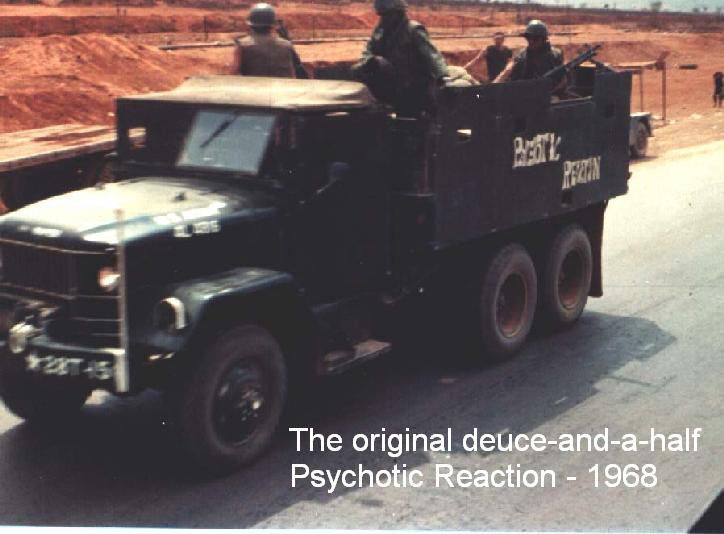 This is the only picture we know of showing the original "PR" Gun Truck in Vietnam. If you have any information about this picture, this truck, or the crew members please contact us at the address shown on the bottom of the page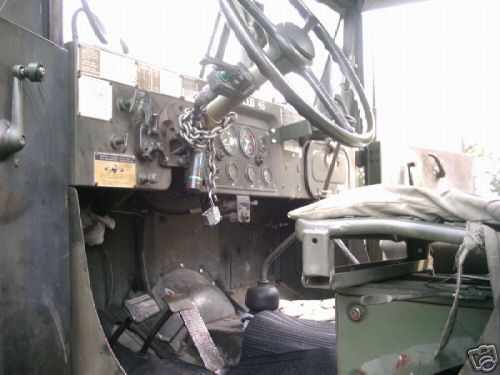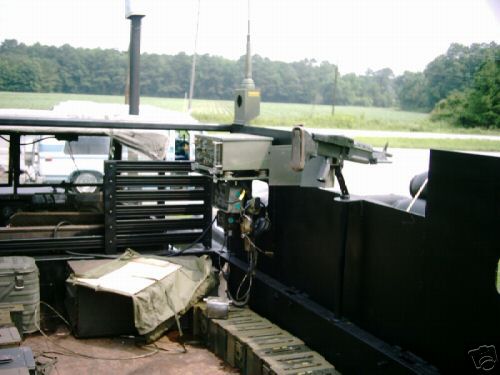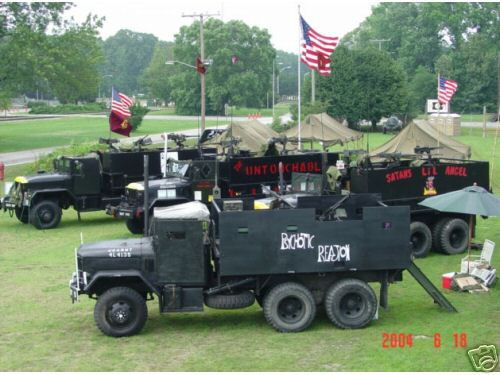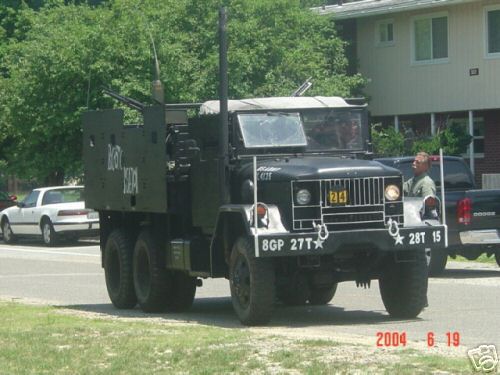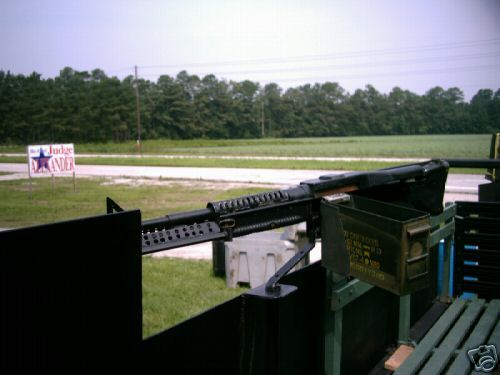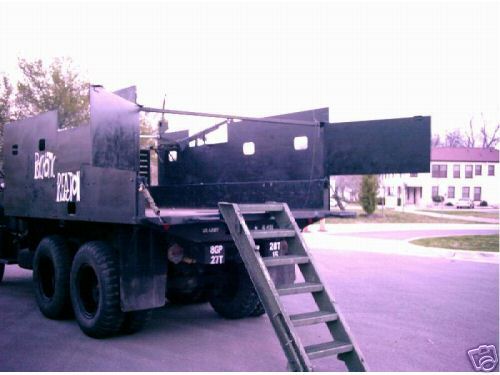 Over Labor Day weekend 2004, the "PR" made another road trip from the east coast to Wheaton, IL. Unfortunately the last 30 miles had to be behind a tow truck. The "PR" threw a rod thru the side of the engine block, and could no longer develop enough power to move safely on the highway. Yes, the engine continued to run on FIVE cylinders until the astonished driver shut it down, although it was not pretty and certainly not safe.
---
---
Click here to go to Labor Day Roadtrip page!
---
---
A turbo diesel cab & chassis has been acquired for the "Psychotic Reaction"! Work is ongoing to get "new" (lightly used) truck completely road ready before transferring the Gun Box from old chassis to new. New pictures will be coming when this happens!
---
In the meantime, we're offering these cool t-shirts as a fundraiser to help get the PR back on the road!
---
"PR Gun Truck" Restoration
PO Box 1138
Wheaton, IL 60189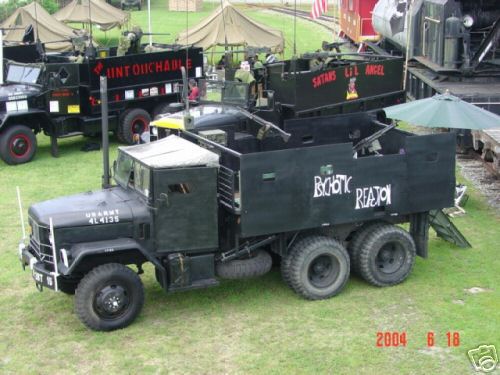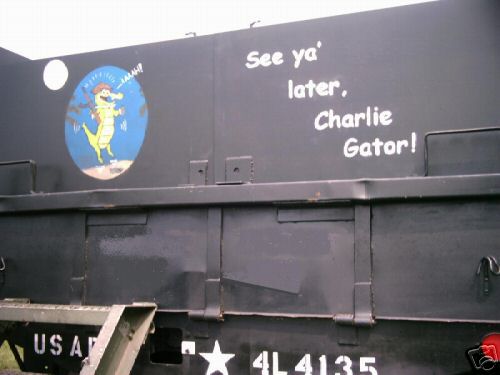 Next three pictures are in-country pictures of the Second-generation "Psychotic Reaction" built on a 5 ton chassis; presumably sometime after the 1st "Psychotic Reaction" was destroyed or disabled.
Any information as to the people, dates, or places of these photos would be appreciated!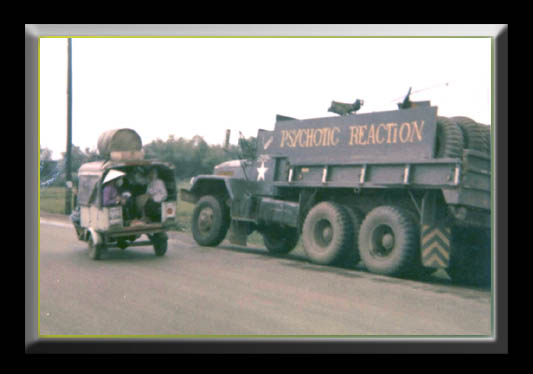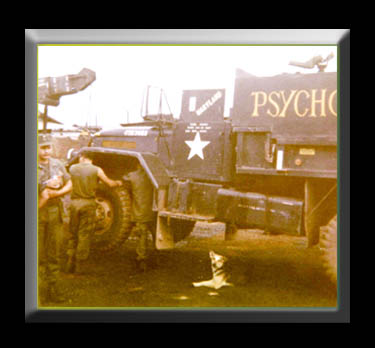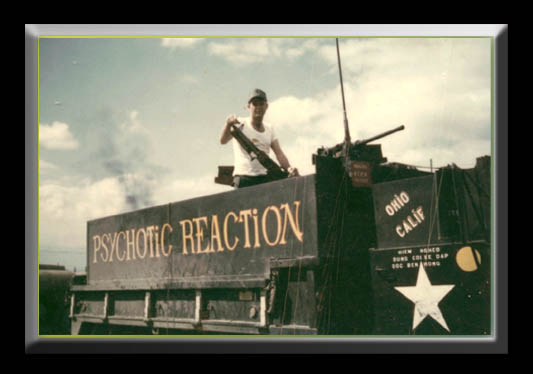 Next photo is of the excellently restored "Ace of Spades" by Sammy as it was being displayed at Iola, WI Aug. 2004; great weekend, great weather, great show of military vehicles, great flea market, You should be there next year!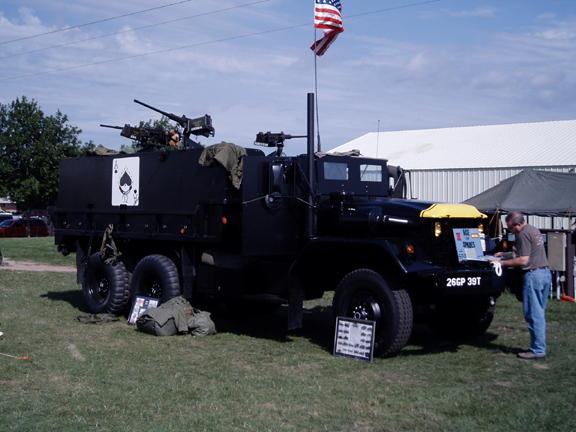 This page is currently under construction, stop by again anytime!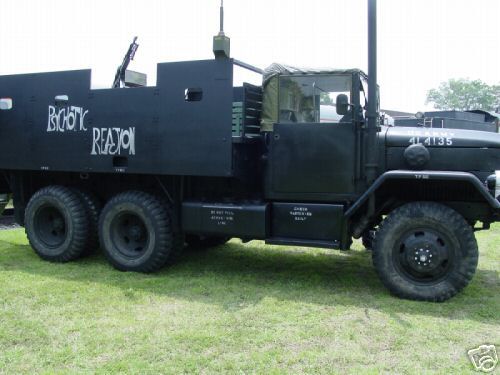 "PR Gun Truck" Restoration
PO Box 1138
Wheaton, IL 60189
---
---
---
For more info on Vietnam Gun Trucks, Copy and paste the next line into a new browser page; But bookmark this page before you go so you find your way back again.
http://www.eustis.army.mil/DPTMSEC/MUSEUM/museum_order.htm
---
---
Another gun Truck sighting!
Built and maintained by John Pentangelo and faithful crew!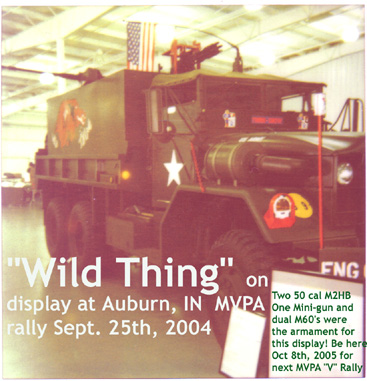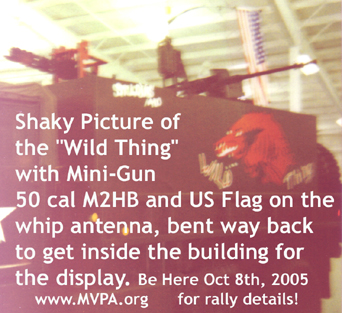 MVPA Rally was at "WWII Salute to victory" Museum in Auburn, IN Sept 25th, 2004.... next year will be Oct. 7th & 8th 2005.... Contact www.MVPA.org for details!
---
---